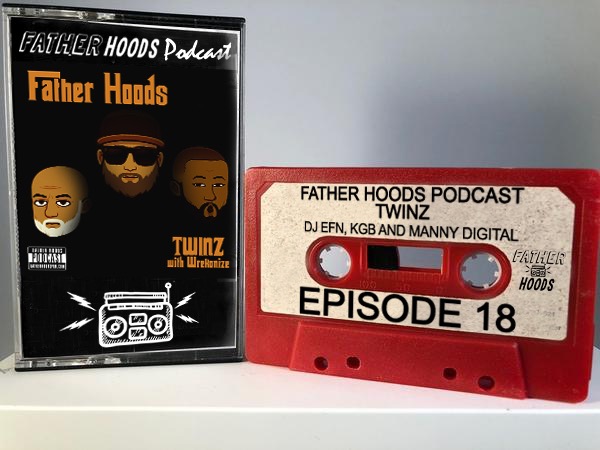 Crazy Hood Productions is proud to introduce FATHER HOODS! Hosted by KGB, DJ EFN & MANNY DIGITAL. The podcast focuses on the joys and pains of Fatherhood, from the Hip-Hop perspective!
In this episode the Father Hoods rap about how they cope with their sick kids and some of their frightful experiences.
We then move into the twin zone and welcome in our first father of twin kids, ¡Mayday!'s own, Wrekonize. Wrek explains how he was able to go on a 33 city tour right after the birth of his boys. He schools us on the tactics he's been successful with in sleep training his boys and how he and his wife (and their extended family) team up to raise their pair of little dudes.
Beats. Rhymes & Diapers.
s/o Ed O.G. & Da Bulldogs
Listen to all the episodes on The Father Hoods website here at CrazyHood.com —> FATHER HOODS
---