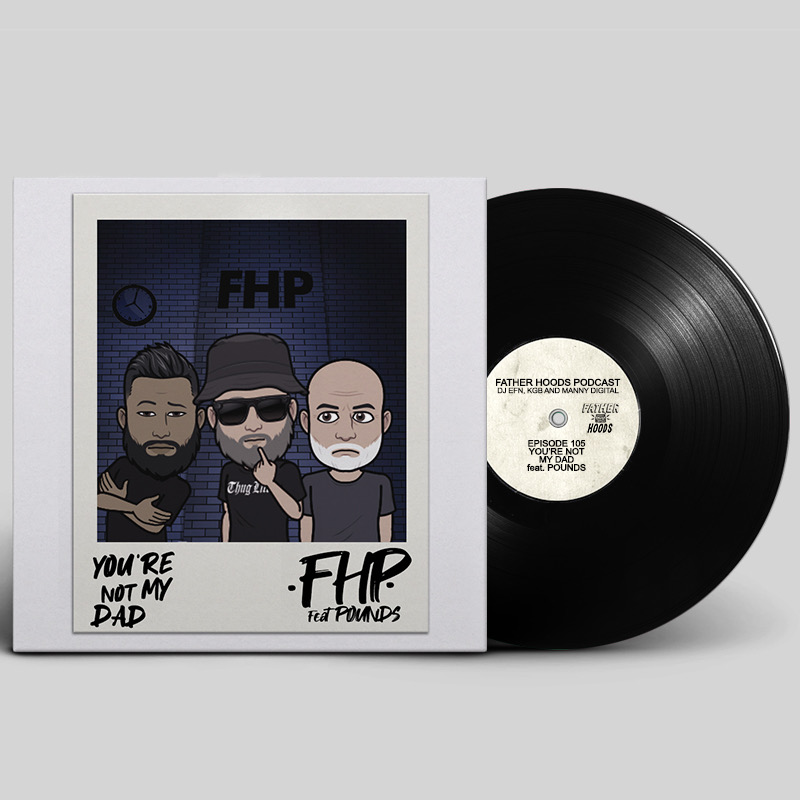 Crazy Hood Productions is proud to introduce FATHER HOODS! Hosted by KGB, DJ EFN & MANNY DIGITAL. The podcast focuses on the joys and pains of Fatherhood, from the Hip-Hop perspective!
What do you want your kids to remember you as? We touch on this topic with Rochester, NY rapper Pounds. He tells DJ EFN, KGB and Manny Digital about being a hard working father of 4. We kick it about his love of marijuana and how he DOESN'T want his kids to remember him as the best drug dealer, but as the best rapper. We learn his tactics around discipline and even get some jewels about choice vegan eats we should consider ASAP!
We learn about the upcoming Big L biopic where he plays the role of fallen emcee Big Pun and a little about what you can expect from his recently released project There Is No Mafia.
Treat yourself and listen to the Father Hoods podcast every Tuesday for genuine experiences through the journey of parenting… from the Hip Hop perspective!
RATE, REVIEW, SCREEN SHOT and TAG us on social media! Don't forget to check out the shop and cop yourself some OFFICIAL Father Hoods merch to support the show – Shop Here!
---
Join the conversation with DJ EFN, KGB and Manny Digital on Instagram, Twitter and Facebook!
– Twitter: https://twitter.com/fatherhoodspod
– Instagram: https://instagram.com/fatherhoodspod 
– Facebook: https://facebook.com/fatherhoodspod 
Beats. Rhymes & Diapers.
s/o Ed O.G. & Da Bulldogs
Listen to all the episodes on The Father Hoods website here —>  FATHERHOODS.COM