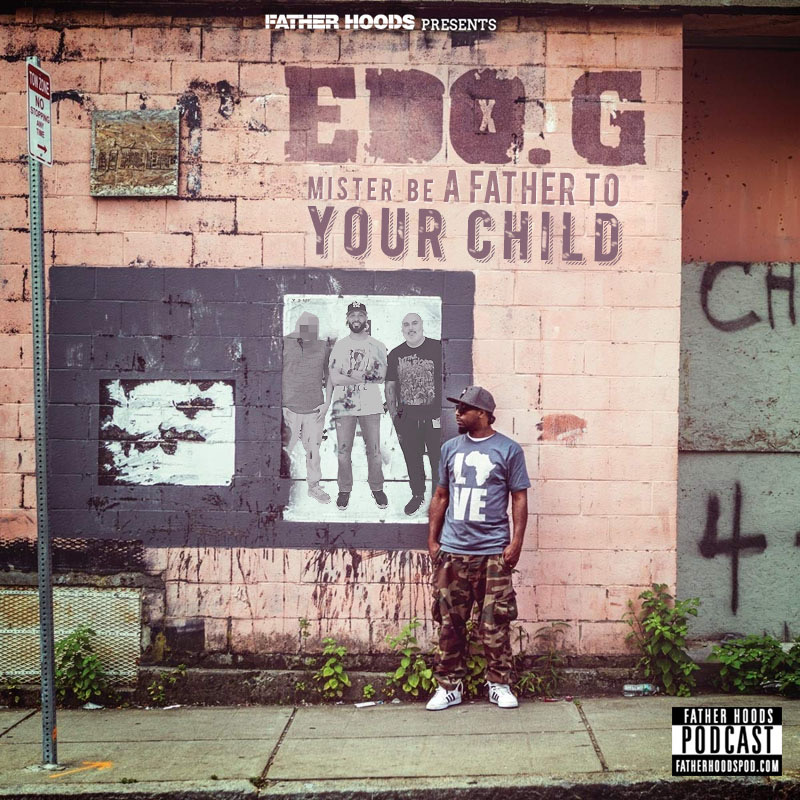 Crazy Hood Productions is proud to introduce FATHER HOODS! Hosted by KGB, DJ EFN & MANNY DIGITAL. The podcast focuses on the joys and pains of Fatherhood, from the Hip-Hop perspective!
Before we kick off the episode there's an important initiative we wanted to get you familiar with. It's called Operation Underground Railroad. This effort exists to rescue children from sex trafficking all around the globe. Check out the website and raise your awareness. No child should ever be subjected to this insane reality. 
Now… this has been a long time coming. On this episode of the Father Hoods podcast we learn what led to the creation of fatherhood anthem "Be a Father to your child." Boston legend Edo. G joins us to talk about that experience and how raising his kids at the different stages of his life has been. We talk about…
🎙 Edo. G's son learned how his dad Moved the Crowd overseas
🎙 Relating to today's music
🎙How major "I Gotta Have It" was
🎙Discipline
Treat yourself and listen to the Father Hoods podcast every Tuesday for genuine experiences through the journey of parenting… from the Hip Hop perspective!
RATE, REVIEW, SCREEN SHOT and TAG us on social media! Don't forget to check out the shop and cop yourself some OFFICIAL Father Hoods merch to support the show – Shop Here!
---
Join the conversation with DJ EFN, KGB and Manny Digital on Instagram, Twitter and Facebook!
– Twitter: https://twitter.com/fatherhoodspod
– Instagram: https://instagram.com/fatherhoodspod 
– Facebook: https://facebook.com/fatherhoodspod 
Beats. Rhymes & Diapers.
s/o Ed O.G. & Da Bulldogs
Listen to all the episodes on The Father Hoods website here —>  FATHERHOODS.COM
---