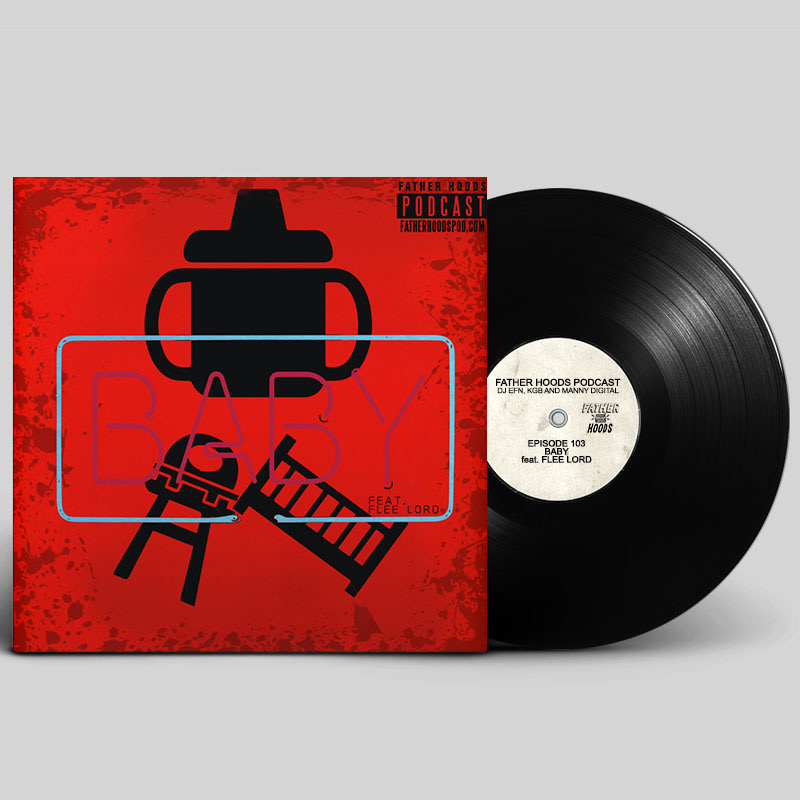 Crazy Hood Productions is proud to introduce FATHER HOODS! Hosted by KGB, DJ EFN & MANNY DIGITAL. The podcast focuses on the joys and pains of Fatherhood, from the Hip-Hop perspective!
Our guest became cool with fallen Queensbridge legend Prodigy over a decade ago. 3 years ago after Prodigy's death, Flee Lord set his sights on establishing himself as a force in Hip Hop. Since then he's been on a project releasing tear, and is on pace to have released 12 projects in 12 months in 2020.  
Flee Lord sits with DJ EFN, KGB and Manny Digital to chop it up about his life as a dad, his blueprint in setting his rap career up for success and how he's organizing his activities to have his family not want for anything. 
Treat yourself and listen to the Father Hoods podcast every Tuesday for genuine experiences through the journey of parenting… from the Hip Hop perspective!
RATE, REVIEW, SCREEN SHOT and TAG us on social media! Don't forget to check out the shop and cop yourself some OFFICIAL Father Hoods merch to support the show – Shop Here!
---
Join the conversation with DJ EFN, KGB and Manny Digital on Instagram, Twitter and Facebook!
– Twitter: https://twitter.com/fatherhoodspod
– Instagram: https://instagram.com/fatherhoodspod 
– Facebook: https://facebook.com/fatherhoodspod 
Beats. Rhymes & Diapers.
s/o Ed O.G. & Da Bulldogs
Listen to all the episodes on The Father Hoods website here —>  FATHERHOODS.COM