FAMILY TIES PODCAST S1: EPISODE 6 W/ ORLANDO AKA LANDI LAKES
Originally from Chicago, Orlando and his brothers (including brother Hector aka Heckler) moved to Kendall, FL for a better life.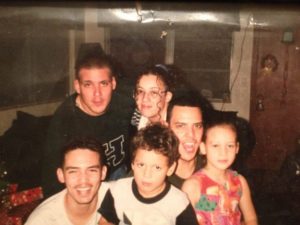 Along with his brothers they became the men of the house at young age. Their mother worked a lot so they looked out for each other continuously. Growing up in Chicago wasn't easy, the neighborhoods were dangerously ran by gangs and drugs infected the streets. Moving to Miami was necessary.
In Chicago, Orlando and his brothers discovered hip hop and through hip hop they shared lots of childhood memories. From breakdancing amongst each other, sharing raps and just enjoying the vibrant sounds of the boom bap. Hip Hop was at its rawest form and Orlando and his brothers were growing with it.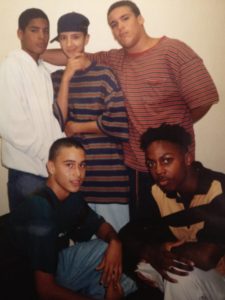 In Kendall they found home and eventually their brotherhood would extend much larger. During the days of their crews Hard Pack and Underworld Elements they were finding themselves as individuals. Growing up in Chicago they seen how dangerous it was to live in an environment that was filled with gang violence. Using the strength of their crews they made it a point to not let the same thing happen in Kendall, specifically their High school; Sunset High.
Sunset High was also the place they meet DJ EFN and the rest of the Crazy Hood crew. Through their love of hip hop they formed CRAZY HOOD PRODUCTIONS, a brotherhood that help put Miami Hip Hop on the map by releasing countless amounts of mixtapes and projects. And through the street team Orlando along with the crew helped promote some of the biggest labels in hip hop history.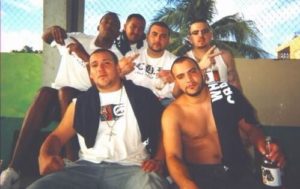 Tune in weekly and hear the individual stories of each Crazy Hood member. Family Ties, takes an in depth look at the teams behind a movement. To celebrate Crazy Hood's 25th Anniversary we will hear from each member of Crazy Hold and their perspective of the Crazy Hood story.
---
https://audioboom.com/posts/6731406-episode-06-orlando-aka-landi-lakes
---
MARCH 23, 2018 |PUBLISHED BY JAE HAVANA | CRAZY HOOD PRODUCTIONS