FAMILY TIES PODCAST S1: EPISODE 5 W/ OSO
OSO isn't a rapper, producer, nor DJ, but his love for music adds new branches to the Crazy Hood Family Tree. The Hood's are about family, brotherhood and hip-hop. They're a very close group of friends that support each other through the good and difficult times.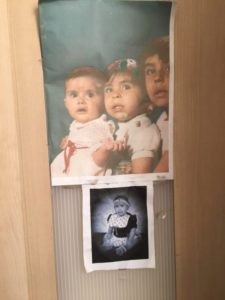 Through our first four episodes we've learned the stories of Weird Thoughts, Drain, Eddie Gigs & Heckler. We've learned a little bit about their past, their passion for music and early Crazy Hood stories. But most importantly we've heard that hip-hop has been the common factor that has brought all of them together. And because of hip-hop they've formed a brotherhood of 25 years.
OSO's story also starts in Passaic, NJ (similar to his cousin is Paul aka Weird Thoughts). Growing up his family enjoyed a wide range of classics, this allowed him to develop a broad taste of music. From Salsa, to Classical to even Freestyle – OSO's family loved music and they made a great effort in sharing it within the family.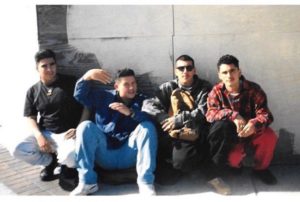 Hip-Hop however, wasn't a genre that was well received with OSO's Mother. She would listen close and make sure the hip-hop that was played under their roof wasn't disrespectful to women, filled with foul language or violent lyrics. Even so, hip-hop still made an impact on OSO's life. It was the music that spoke to him, the lyrics would hit close to home as they reflected the environment he was raised in.
Music from Public Enemy & NWA spoke about issues going on directly in the community. It was the lyrics of Chuck D that opened OSO's mind as he learned It Takes a Nation of Millions to Hold Us Back.
It Takes a Nation of Millions to Hold Us Back is the second studio album by American hip hop group Public Enemy, released on June 28, 1988, by Def Jam Recordings. Public Enemy set out to make the hip hop equivalent to Marvin Gaye's What's Going On, an album noted for its strong social commentary. [1]

Since its initial reception, It Takes a Nation of Millions to Hold Us Back has been regarded by music writers and publications as one of the greatest and most influential albums of all time.[2]
OSO moved to Miami a year before his cousin Weird Thoughts and it was here where he met DJ EFN and the rest of the Crazy Hood crew at school. It started, as friends who would hang out during class and after school would play ball at Sugarwood Park.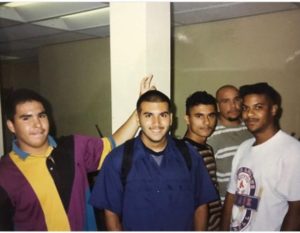 This friendship turned into more as they discovered their common passion for hip-hop. Wanting to make hip-hop more accessible in Kendall and at the same time showcase their talents and skillsets. OSO's broad taste of music was important to the Crazy Hood Family, especially when it came to creating music. Sharing his passion for music and supporting the crew helped instill the Crazy Hood way. Loyalty is a trait that's hard to find but its one that's shown within the Crazy Hood Brotherhood.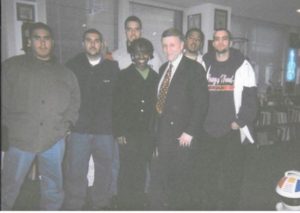 Tune in weekly and hear the individual stories of each Crazy Hood member. Family Ties, takes an in depth look at the teams behind a movement. To celebrate Crazy Hood's 25th anniversary we will hear from each member of Crazy Hood and their perspective of the Crazy Hood Story.
---
https://audioboom.com/posts/6717873-episode-05-oso
---
Footnotes:
[1] https://en.wikipedia.org/wiki/It_Takes_a_Nation_of_Millions_to_Hold_Us_Back
[2] https://en.wikipedia.org/wiki/It_Takes_a_Nation_of_Millions_to_Hold_Us_Back
---
MARCH 12, 2018 | PUBLISHED BY JAE HAVANA | CRAZY HOOD PRODUCTIONS