FAMILY TIES PODCAST S1: EPISODE 4 W/ HECKLER
We've all heard the stories of how violent the city of Chicago is, for Hector those stories were a reality. In the mid 80's life in the Chi was not easy, but Hector's family managed. As a kid Hector wasn't able to leave his block and would only go as far as the local corner store. The city of Chicago has no mercy, no matter your age.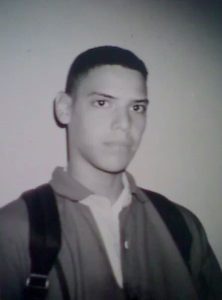 However, it was there in Chicago where Hector first discovered Hip Hop when he heard the song "Boogie Down Bronx" – by Man Parrish. The song made a huge impact on Hector, the beat was captivating and the lyrics were memorable. To this day "Boogie Down Bronx" is that one song that introduced Hector to Hip Hop.
Manuel Joseph "Man"Parrish an American composer, songwriter, vocalist and producer. He, along with artists such as Yellow Magic Orchestra, Kraftwerk, Art of Noise, Arthur Baker, Afrika Bambaataa, John Robie, Jellybean Benitez, Lotti Golden, Richard Scher and Aldo Marin, helped create and define electro in the early 1980s.[2]
Moving to Miami with his family was a culture shock for young Hector. The winds, Chicago is famously known for were replaced by humidity and a tropical breeze. Gone were the days of a 5-minute walk to the corner store. In Miami, you need a car to get anywhere. However from Chicago, Hector brought with him his love of Hip-Hop.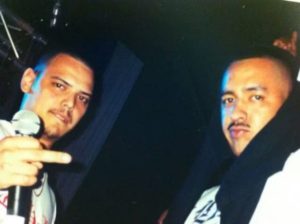 By then the sounds of Public Enemy[3] and Big Daddy Kane[4] were in heavy rotation at Hectors home. Writing rhymes became a habit and Big Daddy Kane became a huge influence to Hector. Before writing a rhyme he would think, "What would Kane say over this beat?" Stepping into the mind frame of Big Daddy Kane is easier said than done. But Hector put himself in Kane's mind and imagined how Kane would rhyme over certain production.
Public Enemy is an American hip hop group consisting of Chuck D, Flavor Flav, Professor Griff, Khari Wynn, DJ Lord, and the S1W group. Formed on Long Island, New York, in 1986, they are known for their politically charged music and criticism of the American media, with an active interest in the frustrations and concerns of the African American community. [5]

Antonio Hardy better known by his stage name Big Daddy Kane, is a Grammy Award-winning American rapper and actor who started his career in 1986 as a member of the rap collective the Juice Crew. He is widely considered to be one of the most influential and skilled MCs in hip hop.[6]
This creative approach to writing would eventually broaden Hectors creativity and instill confidence into himself. Before letting anyone know that he could rhyme, he spent YEARS writing rhymes. Never completely believing in his lyrical skills or rapping abilities, Hector was shy about expressing his passion. But after being influenced by Big Daddy Kane and Chuck D he built the confidence he needed to let his crew know he could rap.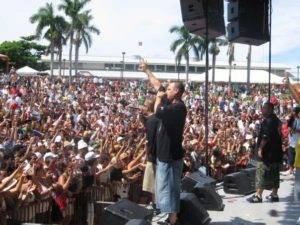 Given the name "Heckler", he lived up to his name. With his clever witty rhymes, Heckler became part of Da All (aka Da Alliance) releasing their studio album "Who's Crazy" and would also release two studio albums "NO JOKE :: Da Album" & "Life & Entertainment"
Tune in weekly and hear the individual stories of each Crazy Hood member. Family Ties, takes an in depth look at the teams behind a movement. To celebrate Crazy Hood's 25th anniversary we will hear from each member of Crazy Hood and their perspective of the Crazy Hood Story.
---
https://audioboom.com/posts/6705851-episode-04-heckler
---
Heckler Discography:
Heckler NO JOKE :: Da Album
Heckler: Life & Entertainment
---
Footnotes:
[1] https://en.wikipedia.org/wiki/Man_Parrish
[2] https://en.wikipedia.org/wiki/Man_Parrish
[3] https://en.wikipedia.org/wiki/Public_Enemy_(band)
[4] https://en.wikipedia.org/wiki/Big_Daddy_Kane
[5] https://en.wikipedia.org/wiki/Public_Enemy_(band)
[6] https://en.wikipedia.org/wiki/Big_Daddy_Kane
---
MARCH 5, 2018 | PUBLISHED BY JAE HAVANA | CRAZY HOOD PRODUCTIONS