FAMILY TIES PODCAST S1: EPISODE 3 W/ EDDIE GIGS
Eddie is a funny and shy guy whose story starts in Queens, NY. Born and raised in Queens, Eddie discovered hip-hop as a kid by listening to legendary artists such as Public Enemy & KRS ONE. However the music of Rakim and Biz Markie made an impact on his life. From then on Eddie became a student of the game and a partaker of the culture.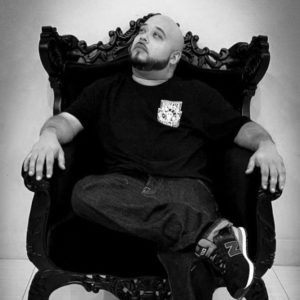 Rakim – William Michael Griffin Jr., better known by his stage name Rakim (born January 28, 1968), is an American rapper. One half of golden age hip hop duo Eric B. & Rakim, he is widely regarded as one of the most influential and most skilled MCs of all time. [1]

Eric B. & Rakim's album Paid in Full was named the greatest hip hop album of all time by MTV in 2006, while Rakim himself was ranked #4 on MTV's list of the Greatest MCs of All Time.[2]

Biz Markie – Marcel Theo Hall (born April 8, 1964) better known by his stage name Biz Markie, is an American rapper, beatboxer, DJ, actor, comedian, singer, reality television personality and commercial spokesperson. He is best known for his single "Just a Friend", an American Top 10 hit in 1989. [3]
Watching movies and videos of the early days of hip-hop look somewhat nostalgic these days, but being able to live during those times were special to Eddie. Growing up in a neighborhood environment that was accepting of hip-hop played an important part in Eddie's life as he grew up learning how to break dance and even becoming a graffiti artist himself.
Hip-Hop allowed Eddie to express himself and when he moved to Miami at the age of 17, he was able to take hip-hop with him and further pursue his love for the culture.

Meeting DJ EFN and the rest of the Crazy Hood crew would change Eddie's life. Throughout the years they've built a brotherhood that's lasted over two decades. Eddie's love of hip-hop has since moved on from his days as a break-dancer. With the help of DJ EFN and the rest of the Crazy Hood family, Eddie helped create the "Crazy Goods" store in Kendall, Florida. Crazy Goods was the go to spot for everything hip-hop. If you needed the latest vinyl, the freshest gear or your monthly Source Magazine, Crazy Goods was the place to visit.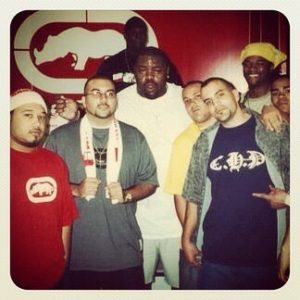 Source Magazine – The Source is a United States-based monthly full-color magazine covering hip-hop music, politics, and culture, founded in 1988. It is the world's longest running rap periodical, being founded as a newsletter in 1988. [4]
At the Crazy Goods store, Eddie developed his passion for Networking and Guerilla Marketing. And with EFN they would network with the hottest record labels and the dopest MC's in the game!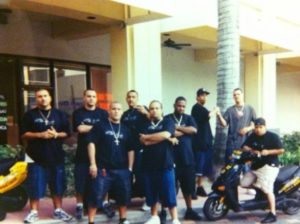 Tune in weekly and hear the individual stories of each Crazy Hood member. Family Ties, takes an in depth look at the teams behind a movement. To celebrate Crazy Hood's 25th anniversary we will hear from each member of Crazy Hood and their perspective of the Crazy Hood Story.
---
https://audioboom.com/posts/6695191-episode-03-eddie-gigs
---
Footnotes:
[1] https://en.wikipedia.org/wiki/Rakim
[2] https://en.wikipedia.org/wiki/Rakim
[3] https://en.wikipedia.org/wiki/Biz_Markie
[4] https://en.wikipedia.org/wiki/The_Source
---
FEBRUARY 27, 2018 | PUBLISHED BY JAE HAVANA | CRAZY HOOD PRODUCTIONS