FAMILY TIES PODCAST S1: EPISODE 2 W/ DRAIN
Adrian's story started in East London, as a first generation Jamaican, he lived there until his 15th birthday. He grew up around music as his Father and Uncle where DJ's. As a kid Adrian and his Father would hang out into the wee hours of the night, listening to his fathers vinyl collection. Growing up in a home full of music played an instrumental role in his life. From classic Reggae, Caribbean music to R&B gems, Adrian heard it all.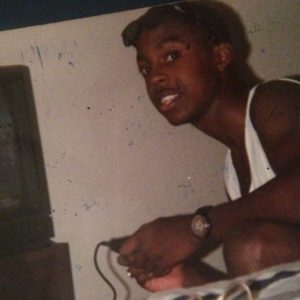 While living in East London, Adrian also discovered Hip Hop. His older sister introduced him to the classic Hip Hop song "The Message" by Grand Master Flash and the Furious Five. "The Message" made an impact on his life; the lyrics were fresh as he was introduced to stories that he typically didn't hear in Reggae and R&B. And from a musical standpoint, the drumbeat was hypnotizing.
"The Message" is a song by Grandmaster Flash and the Furious Five. It was released as a single by Sugar Hill Records on July 1, 1982 and was later featured on the group's first studio album, The Message. [1]

"The Message" was the first prominent hip hop song to provide a social commentary rather than the self-congratulatory boasting or party chants of earlier hip hop.[2]
You'll learn throughout our conversation that Adrian is a reserved person, but Hip Hop gave him the ability to creatively express himself. Through hip-hop he became a Renaissance man of the culture. And through hip-hop he developed his Alter ego "Big Drain".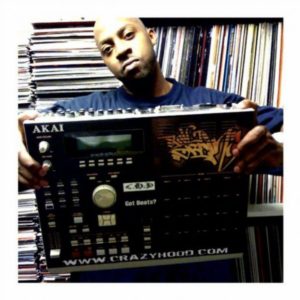 Influenced by films such as Beat Street and Breakin', helped Drain learn about the four elements of hip-hop. And later on in life, would inspire him when creating the "Coming Home" films with DJ EFN and the rest of his Crazy Hood family.
"Beat Street" is a 1984 American drama dance film featuring New York City hip hop culture of the early 1980s, breakdancing, DJ-ing and graffiti. [3]

"Breakin'" (also known as Breakdance: the Movie or Break Street '84 in the UK and other regions[4]) is a 1984 American breakdancing-themed comedy-drama. [4]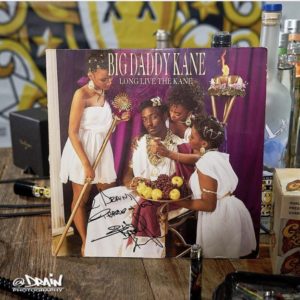 (Photo: "Long Live The Kane" vinyl; Drain brought from London to the United States.)
Artists like Big Daddy Kane and JAY-Z; along with producers like DJ Premier, Nick Fury and Dr. Dre all played influential roles in Drains lyricism, rapping and producing abilities.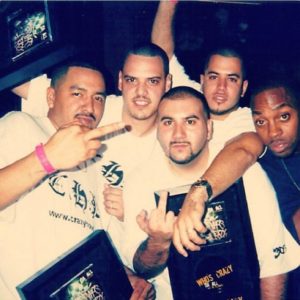 His love for Hip-Hop would guide his journey to America and eventually to meet DJ EFN and the rest of the Crazy Hood Productions.
Tune in weekly and hear the individual stories of each Crazy Hood member. A crew of high school friends with a common passion for Hip Hop, that wanted to represent their city of Miami, Florida.
---
https://audioboom.com/posts/6681890-episode-02-drain
---
Footnotes:
[1] https://en.wikipedia.org/wiki/The_Message_(Grandmaster_Flash_and_the_Furious_Five_song)
[2] https://en.wikipedia.org/wiki/The_Message_(Grandmaster_Flash_and_the_Furious_Five_song)
[3] https://en.wikipedia.org/wiki/Beat_Street
[4] https://en.wikipedia.org/wiki/Breakin%27
---
FEBRUARY 21, 2018 | PUBLISHED BY JAE HAVANA | CRAZY HOOD PRODUCTIONS