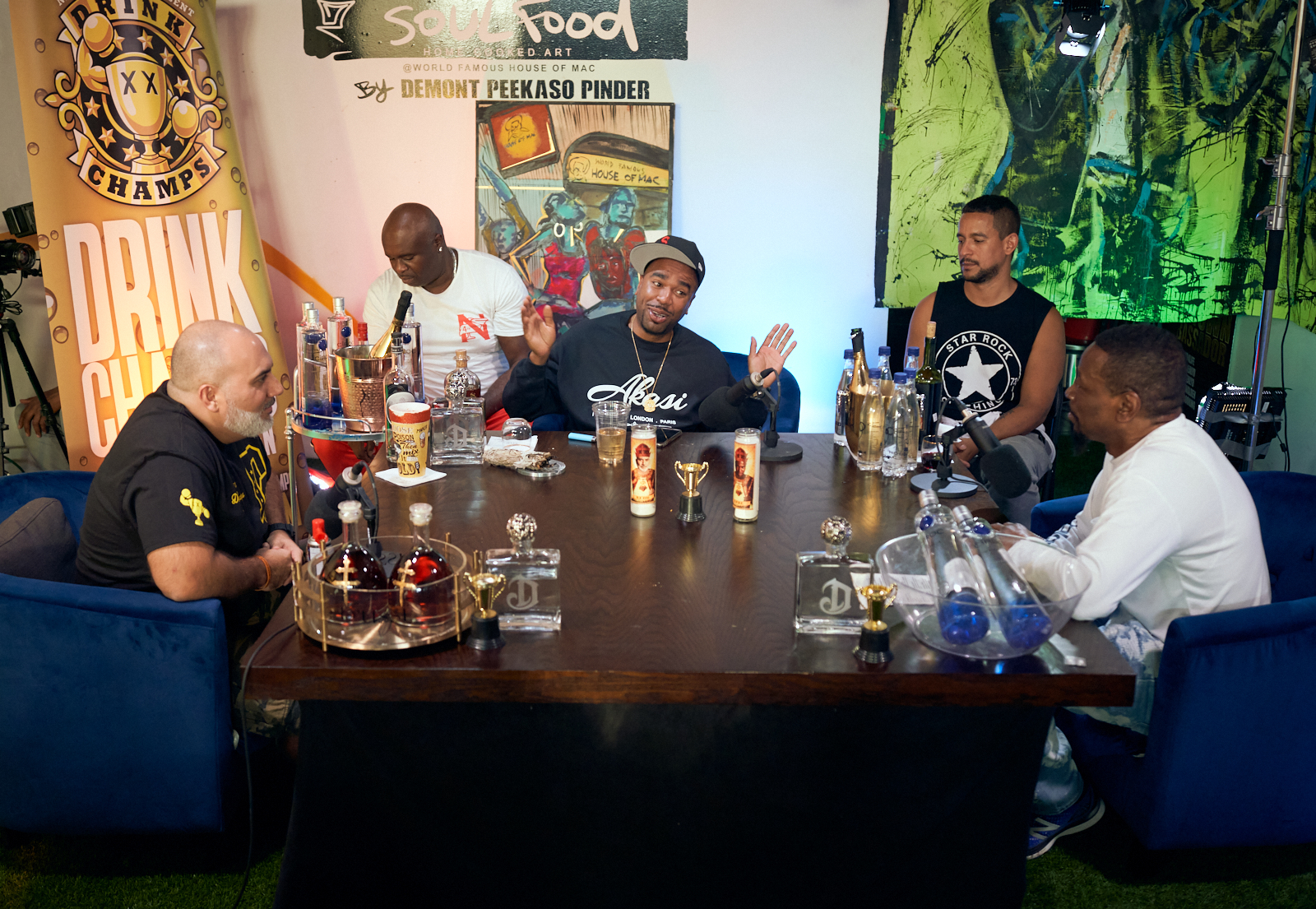 N.O.R.E. & DJ EFN are the Drink Champs. On today's episode The Champs chop it up with Jaz-O. The first rapper ever signed to EMI, Jaz released his debut album Word to the Jaz in 1989. The album featured a young JAY Z on the classic titled "Hawaiian Sophie".
In this episode Jaz-O shares stories of mentoring JAY Z at the beginning of his career. Jaz shares how the two would go from battling rappers all around NYC to recording Jaz' debut album in London.
Jaz shares lots of classic stories like once forming a super group with JAY Z, being accused of giving Nas information in the legendary feud with Hov and much much more!
DRINK CHAMPS GALLERY | PHOTOS BY DRAINFLIX
DrainFlix blesses our hungover souls once again with some dope photos from the Jaz O episode
Drink Champs: THE HANGOVER (Recap of Ep. 203 w/ Jaz-O)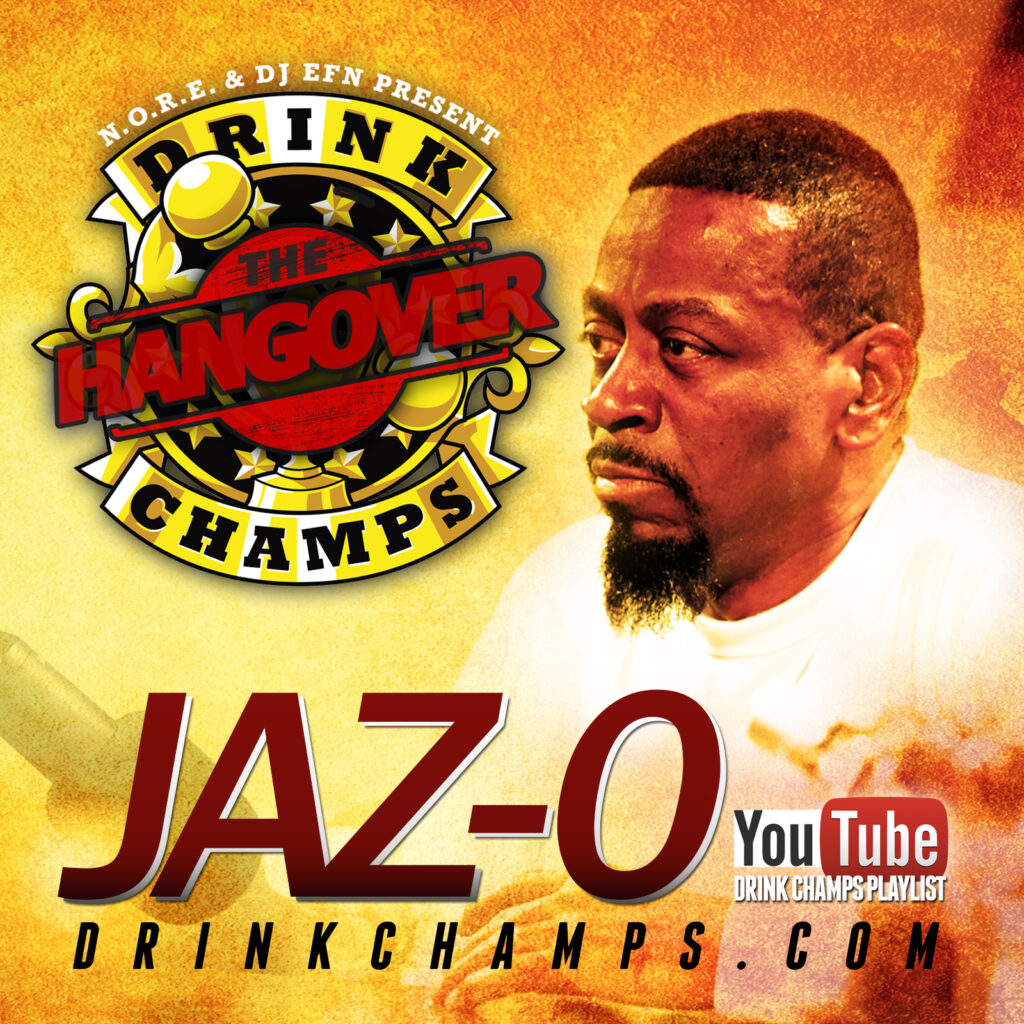 DRINK CHAMPS: VIDEO GEMS
Check our Jaz-O's first single "HAWAIIAN SOPHIE" this was Jaz's first single from his debut album "WORD TO THE JAZ" which featured JAY Z.