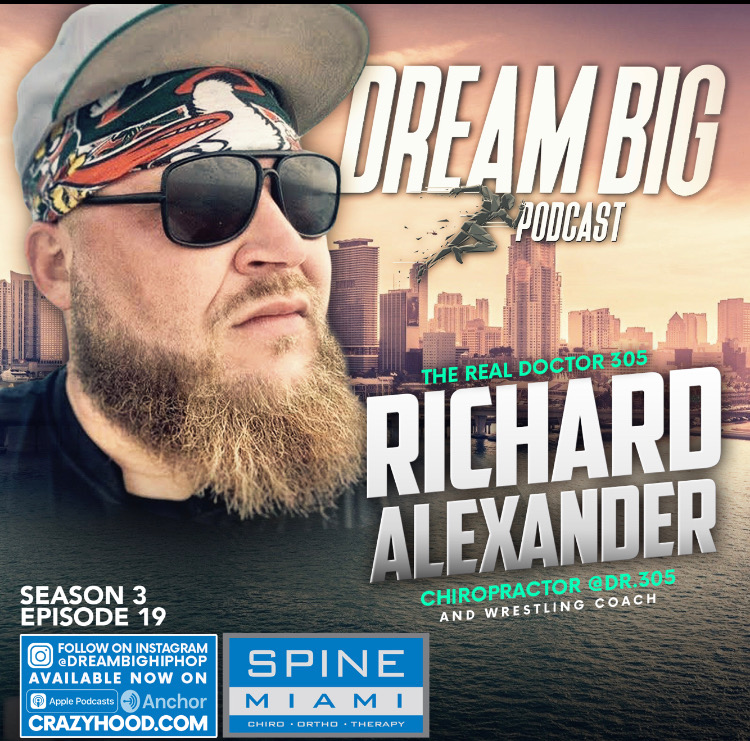 DreamBIG Podcast continues Season3 by showcasing athletes/entrepreneurs.  Episode 19 is giving you the listeners double the pleasure!  Richard Alexander is an high school Champion wrestler , UCF winner in rugby known as Hightackle and present day.
Dr.305 is a highly successful Chiropracter running his own business with Spine Miami in Pinecrest, Fl.  Richard was born in the Bronx, New York and raised in Perrine, Fl, these two components made this young man at heart spark his entrepreneurial instincts and never give up attitutde.  Its great pleasure and honor to have witness Rich's story and document where he completely exposed his life, trials and tribulations. 
This is an unforgettable episode that will take the listeners through the mind of a young man with passion, ambition, dedication to pursue his vision and confidence to invest in himself! 
Let's get right into it, DreamBIG Podcast introduces Richard Alexander aka Dr.305!