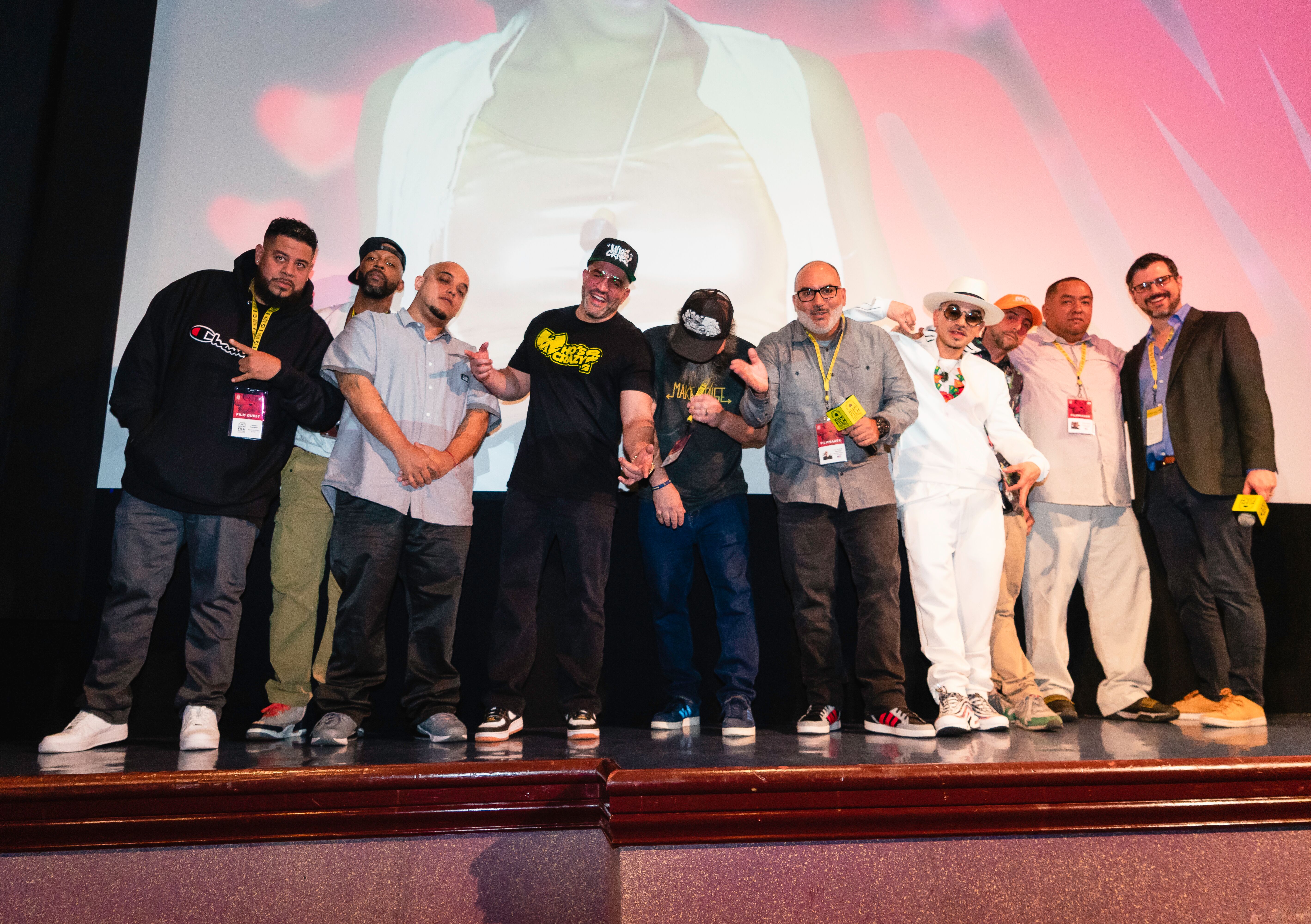 Miami, FL – On March 6th 2019 The Miami Film Festival premiered the 5th installment of our Coming Home series "COMING HOME: COLOMBIA". The film was nominated by the Miami Film Festival for the Documentary Achievement Award. 
Celebrating its 36 year anniversary the Film Festival has a rich history of prestige's films.
The premiere of Coming Home: Colombia marked the official public showing of the film. Private screenings were previously held in New York, Los Angeles and Miami as well.
The evening was filled with lots of laughs & joy as the event was hosted by the cast of the Coming Home: Colombia film. Following the premiere the cast participated in a Q&A about the film.
All the Crazy Hood cast members were in attendance including DJ EFN, Paul, Big Drain, Charles, Trek6, Hazardis Soundz etc. Also in attendance were Colombian Artists featured in the film Dinamiko, Cejaz Negraz & Lorenzo Masnah.
The event was held at Miami Dade College's Tower Theater and cocktails were provided by our very own Colombian White.
COMING HOME: COLOMBIA PREMIERE (GALLERY)
---