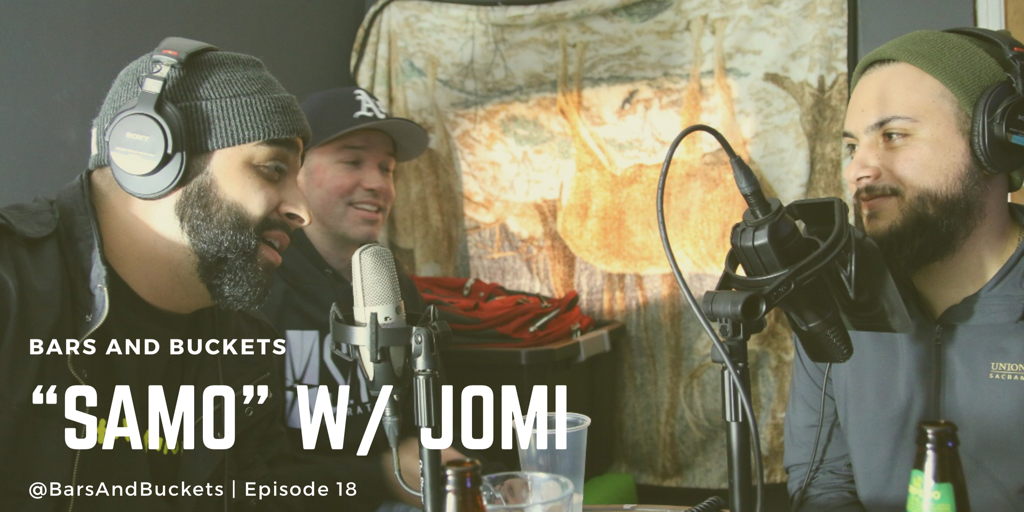 In this episode of Bars and Buckets the guys chop it up with Hip Hop Recording Artist – joMi. Fresh off the release of his debut album "SAMO", we discuss the project and some of the songs including his controversial video for "Anchor Babies".
In our conversation we also discuss his musical journey, the culture shock from living in Oakland and moving to Tracy, CA. We also get a chance to play our infamous game "WHO RAPPED THAT?". Much love and support to the whole Dirty Laundry Records as they hosted us at their studio for this episode.
We hope you enjoy this episode of #BarsAndBuckets
---
BONUS EPISODE //
Episode 19 – "Organized Chaos" w/ Muscle Merv and Manny Digital
In this episode of Bars and Buckets the guys record a live podcast during the 2019 NBA DRAFT. We are joined by our friends Muscle Merv aka Merv The Swerve and Bars and Buckets Alumni Manny Digital! In this organized chaos we talk about the 2019 draftees, the future of certain NBA teams, rumored NBA Trades, Manny shares his personal John Starks story and Dr. Merv gives his insight on the DeMarcus Cousin injury.