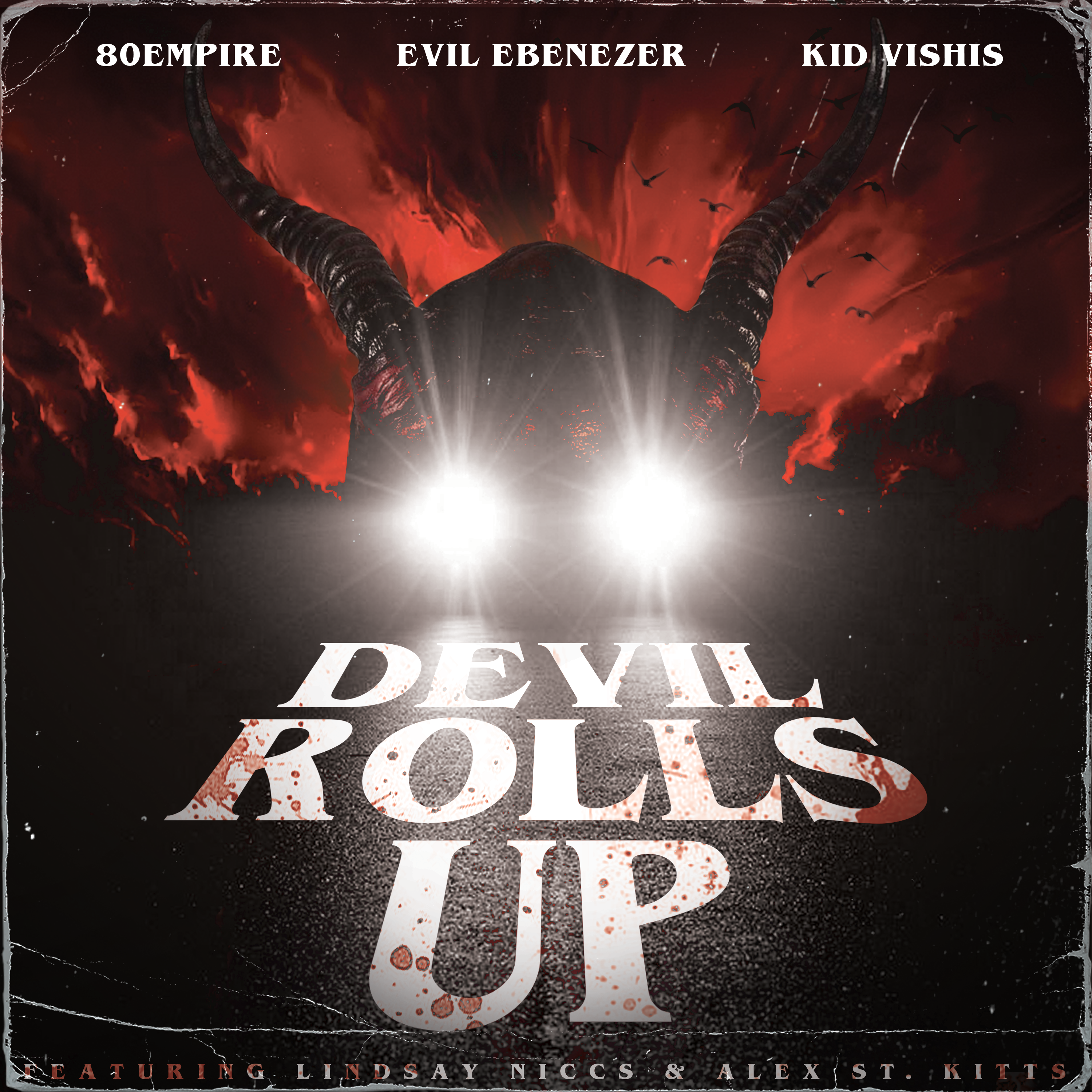 Devil Rolls Up is another single off of 80 Empire's album " Legacy, " slated for a January 1st , 2021 release.

80 have called upon some of Rap's elite to trade bars on this meticulously, curated body of work, from Conway the Machine, Fred the Godson ( RIP ), Kxng Crooked, B.G. Knoccout, Masta Ace, and Jadakiss among others.
Devil Rolls Up is the perfect piece of ear candy for this ghostly season. The haunting chorus drifts effortlessly over a southern style bassline, eerie organs and heavy drums that have been paired with the master lyricism of Kid Vishis of Detroit's Alien Gang and Evil Ebeneezer of Stomp Down Killas hailing from Vancouver British Columbia.
The Empire enjoy taking their listeners on an auditory journey, and again, this is very evident with the many layers of musicality that have been created on Devil Rolls Up. Just when you think the song is ending , the Empire pull you back in with Buffalo New York's RnB and Gospel singer, Lindsay Niccs who assists in bringing the song to its musical climax. The boys also called upon Toronto musician Alex St. Kitts to lay down the dirty bassline.
The song is a tale of evil vs good and the internal struggle we face when choosing between a path that is righteous or succumbing to the seductive grips of temptation. 80 Empire bring you Devil Rolls Up.
Stay Connected: