"REAL HIP HOP FOR THE PEOPLE" Interview w/ HAKIM GREEN | Crazy Hood Exclusive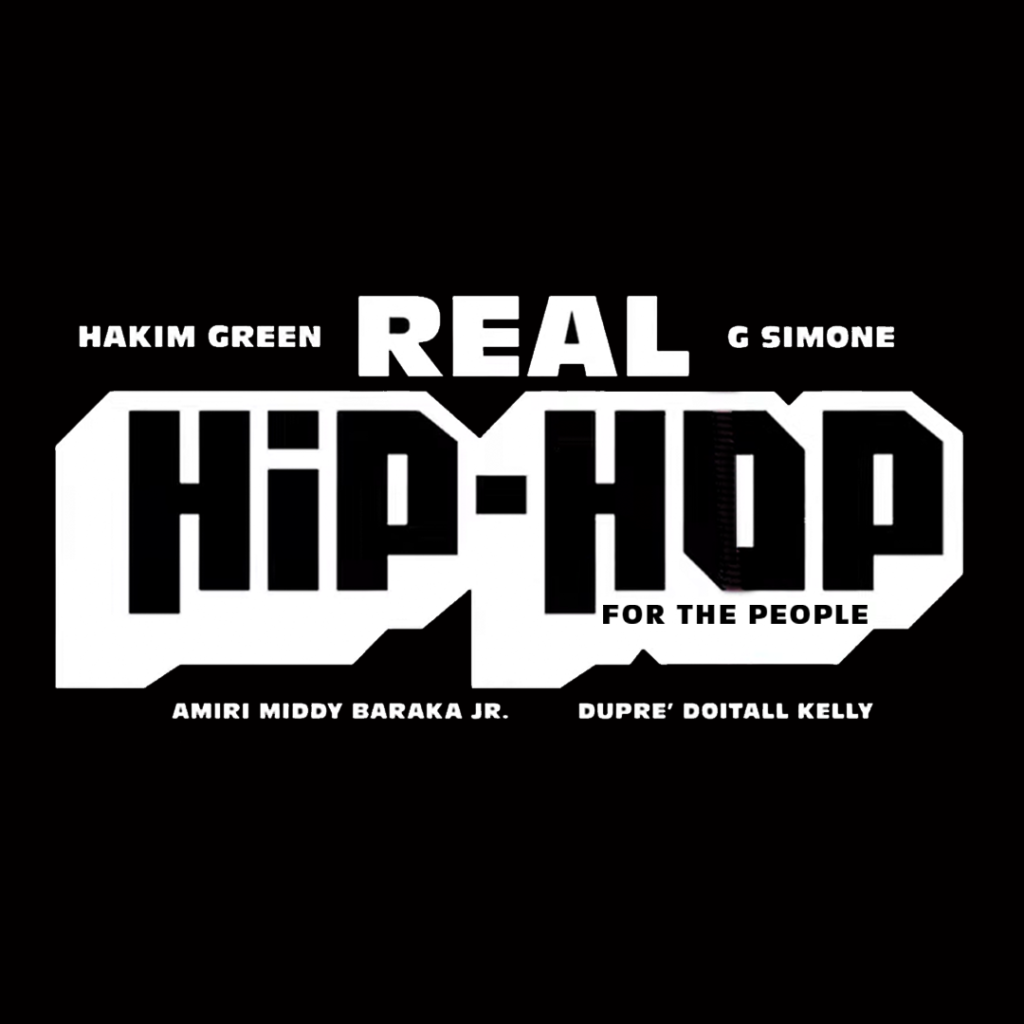 I recently sat down with the legendary Hakim Green (of Channel Live) to talk about his video "Real Hip Hop For The People", his organization 24HrsofPeace and much more! 
In his new video Hakim is joined by G. Simone, Doitall Kelly, and Middy Baraka to spread the message of peace, love & unity through hip-hop. The visuals highlight Hakim's 24HrsofPeace Festival which featured Queen Latifah, Fivio Foreign, G Herbo, Fabulous, Rowdy Rebel, CL Smooth, Young Guru and many more!
---
---
"HIP HOP isn't what you do, it's how you do it." – Hakim Green
24HrsofPeace is more than a festival. It's an organization… it's a movement! To really understand how the festival came to be, Hakim explained to me its origin.
Back in 2010, Hakim went back home to East Orange Newark, New Jersey. There he used his skills as educator and activist to connect with Mayor Ras Baraka. At the time Mayor Baraka was The South Ward City Councilman and Principal at Central High School. Mayor Baraka is also the co-founder of an organization called "Newark Anti-Violence Coalition". 
---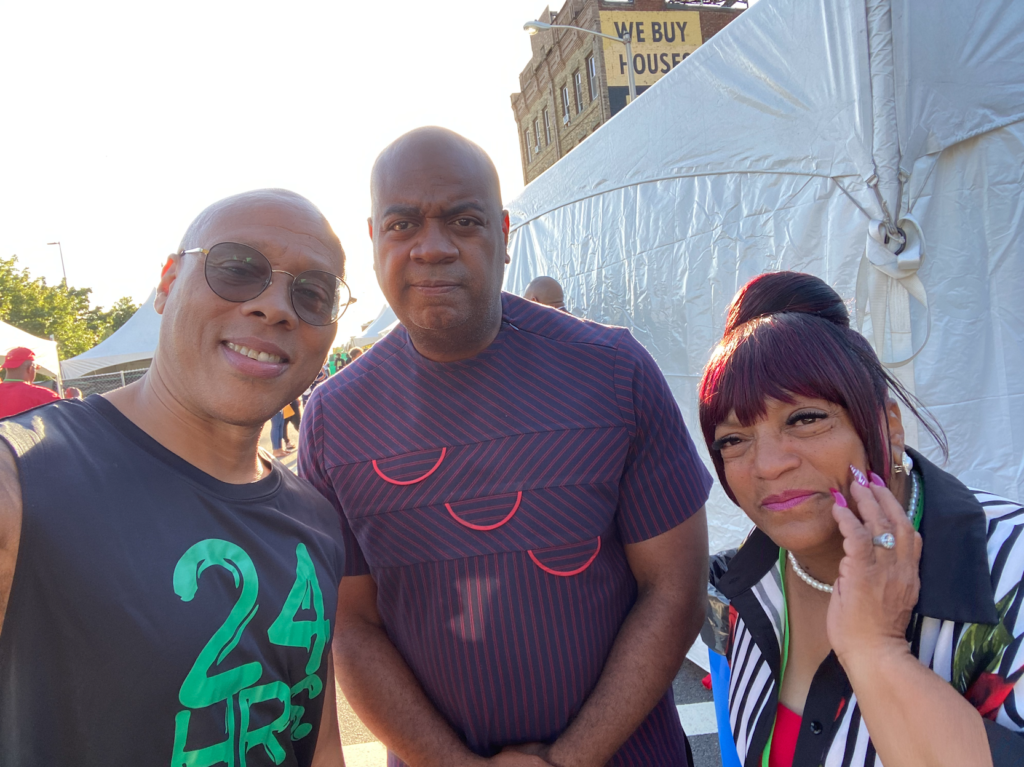 ---
"Over a 5 and a half year period they conducted protests against the violence in the community. Every Wednesday, for 5 and a half years… they didn't miss a week." – Hakim Green.
There at those protests community activists would rally the neighborhood to speak out against the violence in the community. Even during the fall & winter months when the community experienced extreme weather conditions, they rallied together. However, over time it became more and more difficult to rally because of the weather and at times it would caused tension. Hakim analyzed the situation and felt he could add on to what the Newark Anti-Violence Coalition had already developed. Hakim's vision would be to provide a platform, not just for Mayor Baraka's coalition, but for other programs as well. This will allow them to spread their message; no matter the season.
---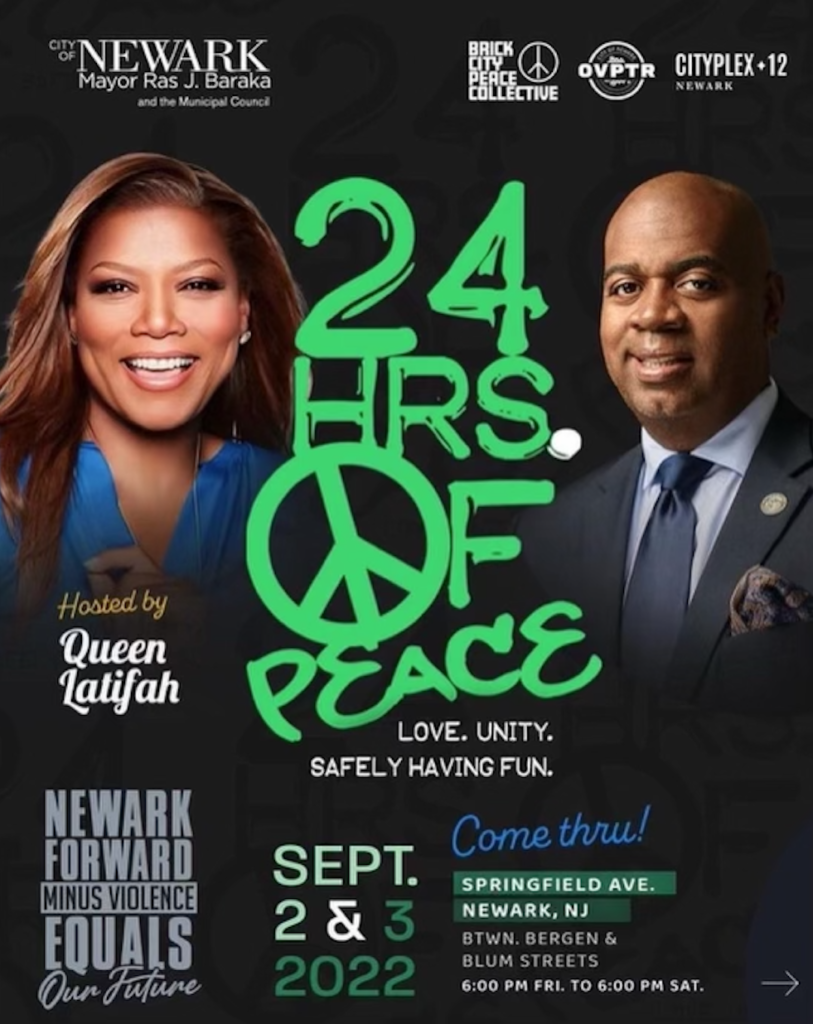 ---
What resulted was 24hrsofPeace, INC. Influenced by the culture of hip-hop, 24HrsofPeace provided a platform for the people in the community already doing the work.
"The idea spurred the festival, but the festival needed to be 24hrs! Hakim continues; "I worked with Amiri Baraka Jr. (whose father Amiri Barak Sr. is the brother of Ras Baraka). Amiri Barak Sr. was and still is to this day, an important figure in the 'Black Arts Movement'. This movement used arts and culture as a weapon."  
"The Black Arts Movement was a way to rally the people, by sharing their message through music and art. The idea for the 24HrsofPeace Festival really took cues from Amiri Barak Sr. and his movement." – Hakim Green
---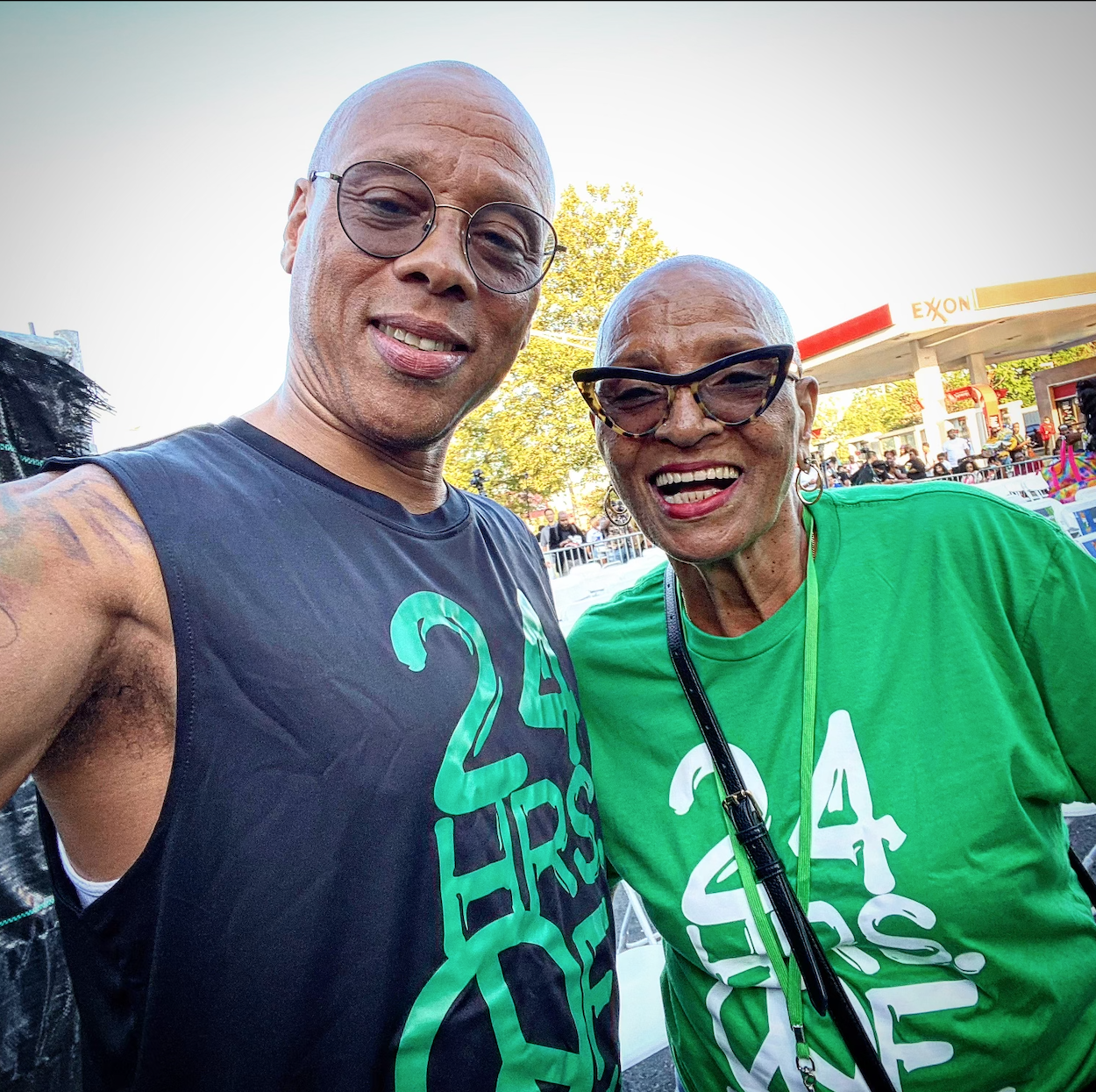 ---
Throughout his career Hakim has worked with legendary artists. Whether it's through guest appearances, production, business etc. Hakim is great at choosing who to collaborate with and bringing out the best in them. The same goes for the artists he worked with on "Real Hip Hop For The People"
"So 'Real Hip Hop For The People' is actually the last song recorded for my album [AUBREY]." Hakim continues; "Ron Lawrence produced the album, for the song he put this Gil Scott-Heron sample and that summed up what hip hop is all about 'for the people'."  
"It all made sense" Hakim continues; "This is real hip-hop by the people, working with Amiri 'Middy' Baraka these past 13 years on '24HrsofPeace', having Dupré "DoItAll" Kelly (from Lords of The Underground) who is now the Westward Council for the city of Newark, along with having G.Simone (wife of KRS-One) on the record… It all made sense. Hip-Hop went from impacting the city to going to City Hall!
"REAL HIP HOP is about PEACE, LOVE, UNITY and SAFELY HAVING FUN!" – Hakim Green
---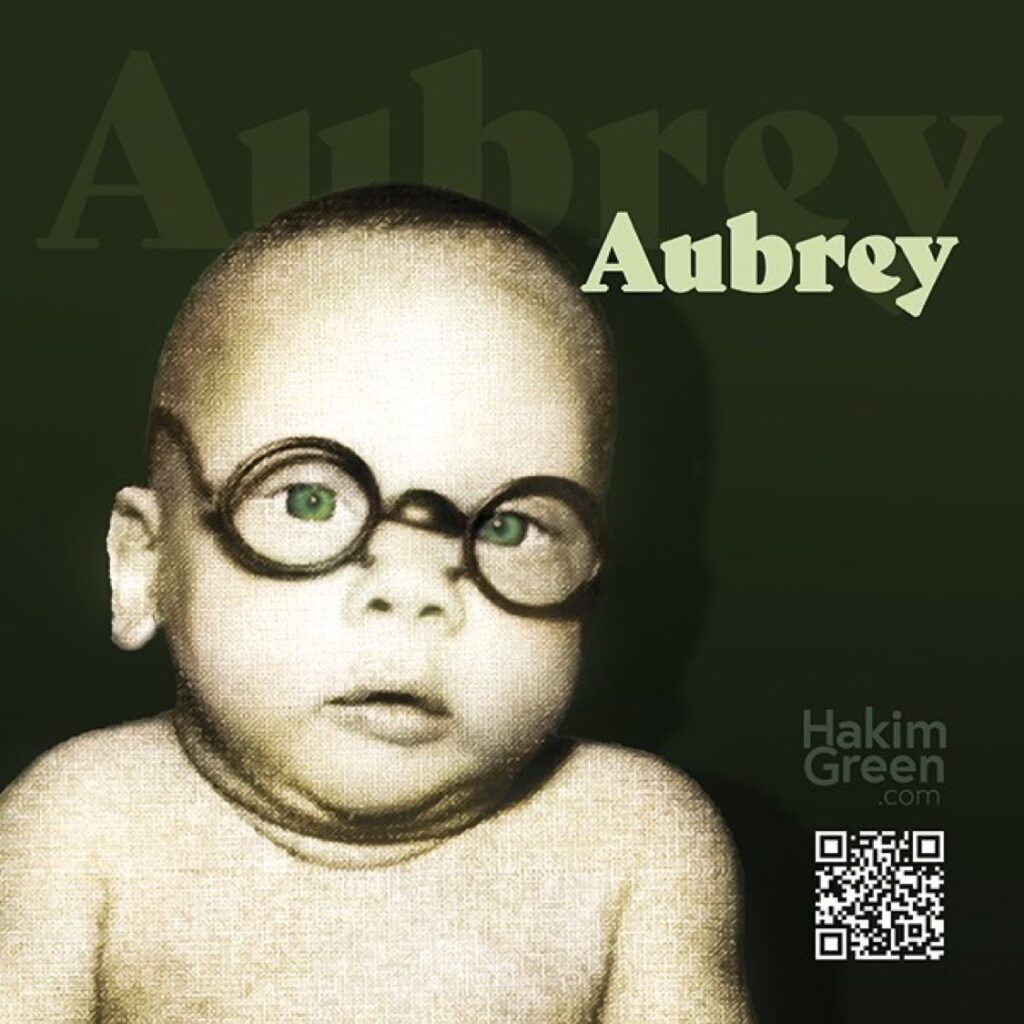 ---
Hakim recently released his new album titled AUBREY featuring guests like KRS One, Cee Lo Green, Carl Thomas, Freeway, Malik Yusef.
"AUBREY is a celebration of Hip-Hop culture. When you listen to songs 1 through 4 you'll hear me give my honors and respect to the culture of hip hop and I stress culture and some reasons as to how we got to where we are." Hakim continues; "When we get songs 5 through 8; that will walk you through how we got to where we are. In terms of violence in the culture, materialism, lack of respect etc. It gives some expression to the negative mentality in the culture and why it exists. And finally tracks 9 & 10 are again a celebration of the culture itself.
---
---
In this life, if we're blessed to have a mentor that you could reach out to, you're one of the lucky ones. But to have KRS-One as a mentor of yours, one can only dream of it. But not Hakim, that's his mentor… 'The Teacha' himself, KRS One. 
"The best advice KRS One has given me is to always fall in love with art and culture." – Hakim Green
"We should never forsake the culture, for the industry. We should never confuse the two." Hakim continues; " Having love and appreciation. Don't lose sight of that."
"There are two separate cultures. When we say 'hip hop'; we say 'the culture'. When we say 'rap music'; we say 'the business'. Hakim continues; "The culture is what we're doing in city hall. Not what we do, but how we do it. If more people look at it that way we can direct our attention to something more positive." 
---
Listen to AUBREY by Hakim Green | Produced by THE LEGENDARY RON LAWRENCE and mixed and mastered by another Hip Hop Legend DOMINGO. 
'AUBREY' is available for purchase at www.hakimgreen.com. Also available on all streaming services.
For more information on Hakim Green and 24HrsofPeace visit the following links.
Socials: @hakimgreen @24hrsofpeace @madizm.info